Get Paid In 24 Hours in 3 Easy Steps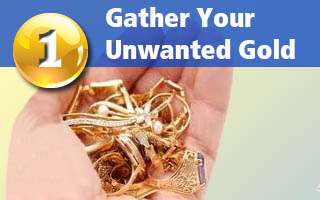 STEP 1: Gather Your Unwanted Gold Items
Tulsa Gold & Gems now accepts your unwanted jewelry sent through the mail. We have created an easy process for you to send your items including Free FedEx Express Saver shipping. We accept all types of silver, gold, diamonds, and other precious metals.
Returning customer? Click Login below: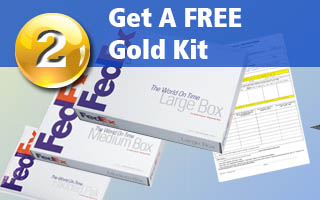 STEP 2: Create your FREE Tulsa Gold & Gems Account
Fill out and submit the "Get Started Now!" form on the next page to create your FREE Tulsa Gold & Gems Account. To send your items through the mail you must create an account and accept our Terms and Conditions.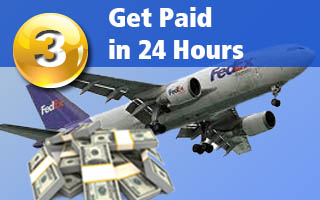 STEP 3: Offer Acceptance
Once we receive your FedEx shipment our team of GIA Graduates will sort and evaluate each item based upon a strict and standardized inspection process, including:
Customer Delivery Notification
We document each item received
Weighing and testing each item for precious metal content
Examining and grading Diamonds
Based upon the results of our inspection you will receive an email containing our offer. Tulsa Gold & Gems provides you the ability to decline our offer but you must respond within 48 hours from the time we have sent you the offer, per our Terms and Conditions.